SEE YOU AT THE NTWK SUMMIT 2022?
Written by Marketing
28 Apr 2022 | IoT Platform | Article
On 5 and 6 May, will we see you at The NTWK Summit 2022? MonoM is pleased to participate in this event, a meeting for companies that are committed to the transition from physical to digital assets. Both those who have their own digital platform, as is the case of MonoM, and those who choose to integrate with others.
For us it is an honour to be an engine of change for companies, helping them in their digital transformation process. On this occasion, our CEO José Fernández-Díez will participate in one of the round tables organised by The NTWK Summit. He will do so together with Nicolás A . Duerr (CoFounder & Managing Director of Future Brains) and Albert Peci (Member of the Board deltaDAO AG).
🔊 Title: IoT Platforms meet Web3
📆 Day and time: 6 May 11:00am - 12:00pm
📍 Place: Sala de los Cónsules, Edificio Llotja, Passeig d'Isabel II, 1, 08003 Barcelona, Spain
"In industry, all machines can be connected. From the IoT sensors that the assets have, maintenance processes can be started remotely". -Miguel Mateo (CSO at MonoM).
In recent years, IoT platforms have become increasingly important within the Industry 4.0 environment. They provide remote support to operators, who can access and manage all asset information from a single interface. On this basis, the benefits are endless. Thanks to them, you can:
Monitor and analyse the health of your assets and production processes.
Improve efficiency in production planning and scheduled shutdowns.
Limit unplanned failures due to maintenance or quality issues.
Know if your assets are operating in optimal condition, avoiding premature wear and tear.
Identifying bottlenecks, and improving the management of its resources.
Faster and more agile decision-making.
We look forward to seeing you on 5 and 6 May to tell you why IoT platforms are the future of the industry, and what role the cloud plays in this process.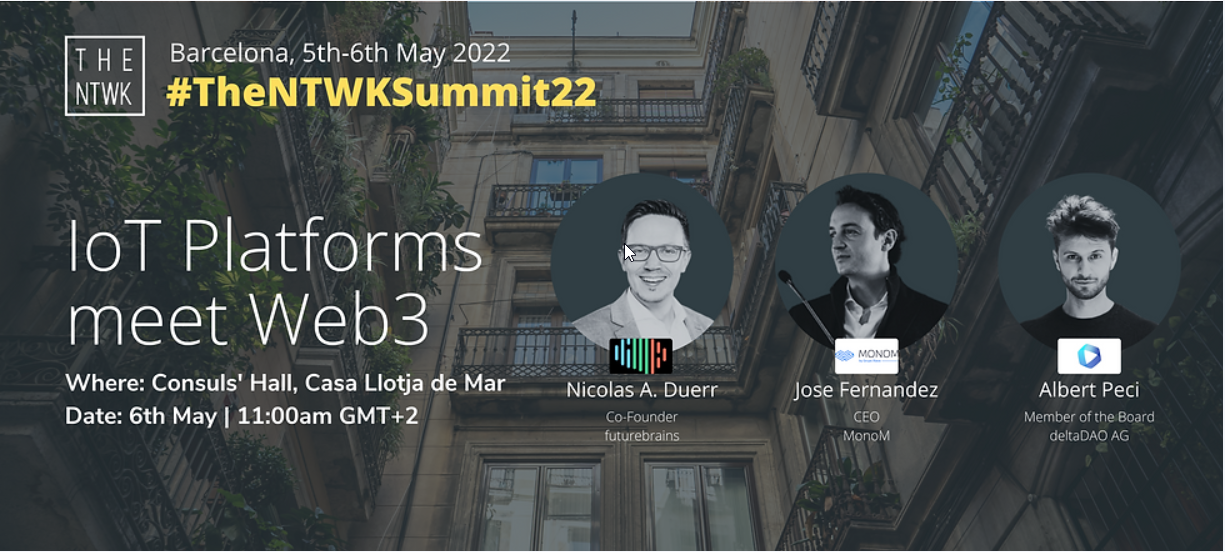 Share this article!